Castle Malting has won the Gold Medal at Global Brewing Supply Awards 2022!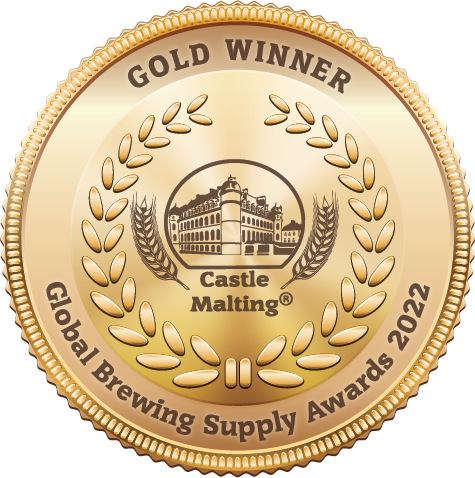 Castle Malting has won the Gold Medal at Global Brewing Supply Awards 2022!

La Malterie du Château SA (Castle Malting), the oldest malting plant in Belgium producing more than 100 types of malt for craft breweries in 147 countries around the world, announces that it was named the winner of RMI Analytics Global Brewing Supply Awards 2022 on March 30th 2022. The award confirms the commitment of Castle Malting to continuous innovation, sustainability, and supply chain agility. It highlights the devotion of Castle Malting to provide the best services and offer top-quality base and specialty malts.

"We are grateful to our entire team for their dedication to building each day of our story! We are honoured to be part of this noble competition to create better value and services for the beer industry, while preserving our environment for future generations," said Jean-Louis Dourcy, the CEO of Castle Malting.

About Castle Malting: Founded in 1868, Castle Malting® is the oldest malting company in Belgium and one of the oldest family–run malting companies in the world. Belgium, the home of Castle Malting®, is, probably, the closest place to heaven for most beer lovers, Belgian Beer Culture being recognized by UNESCO as part of the Intangible Cultural Heritage of Humanity. To satisfy the quality requirements of this enormous variety of beers, Castle Malting® has developed an entire spectrum of premium base and specialty malts, offering today the largest range of malts on earth.

The premium quality of more than 100 types of base and specialty Château Malts is the guarantee of success of more than 3500 breweries in 147 countries worldwide. Château Malts allows to brew any beer style from Pilsner and White beers to dark Abbey, Stouts and Porters as well as any style of organic beer.

About RMI Analytics: RMI Analytics is the world's leading market insights provider for the international brewing materials supply chain. Founded in 1999 and based in Switzerland, RMI Analytics utilizes its extensive partnerships with the leading companies to provide the world's only impartial source for barley, malting and brewing related data.


Offentliggjort: 4/14/2022
...